Microsoft 365 Lighthouse – What Is It And How To Use It?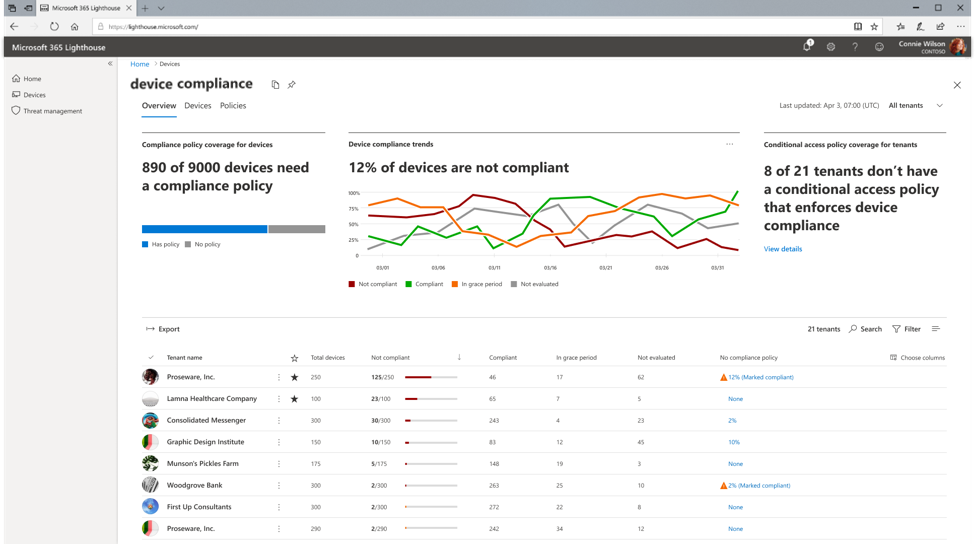 First, what is Microsoft 365 Lighthouse? In short, it's the tool that can help MSPs to easily manage, monitor tenants/users from one centralized location. I just can't say how many times I really needed a centralized place where I could reset passwords, or monitor risk sign-ins, or monitor what tenant/user has implemented MFA, or monitor if the device is compliant, and more.
Limitations and requirements:
You need to be MSP enrolled in the CSP Program
You have Delegated Administration privilages with the tenants (customers)
Your tenants will need Microsoft 365 Business Premitum license
Right now, you can manage up to 500 users.
To monitor Device compliance and Threat Management, devices need to be enrolled in Microsoft Intune
Let's see how we can start the Microsoft Lighthouse portal.
Note:

– Keep in mind that Microsoft 365 Lighthouse is deployed in the partner tenant only – not in the customer portal.
– In order to sign up for Lighthouse you need to be a Global Administrator in the partner tenant.
First, go to https://lighthouse.microsoft.com
You will get the screen to sign up, but before that we need to purchase the license.
In your admin portal, go to Billing > Purchase Services > Other services and type in Lighthouse. See example below.
Click on Details and select Buy. (you just need one, and it's free)
---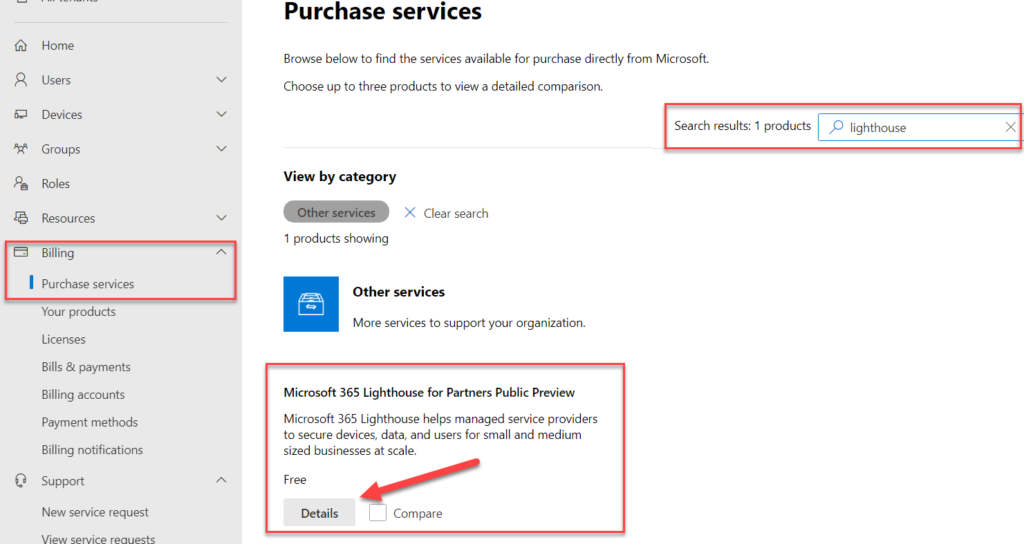 ---
Once you purchase it, wait for about 2-3 minutes, and go to Your products. You should see Microsoft 365 Lighthouse for Partners Public Preview license. See below.
---
---
Now you can go back to https://lighthouse.microsoft.com
Select Agree & Continue to accept partner agreement.
Note:

Right after you sign up and open the Lighthouse portal, you will see Access Restriction. Don't worry about it, it takes up to 48 hours to get the data in.
Do not worry, the portal should look like this. It could take up to 48 hours to gather information. However, in my case – it took about 12 hours.
---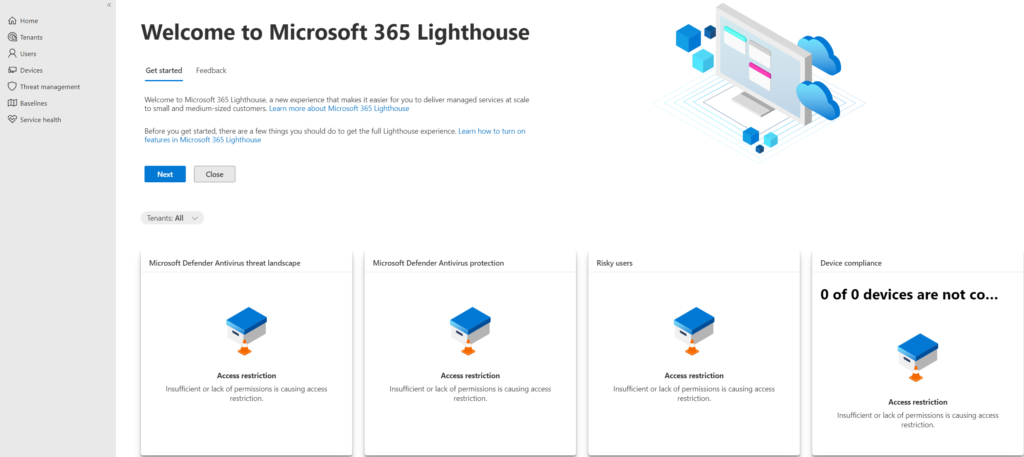 ---
This is how it looks like after it's propagated.
As always, if you have questions or need my help, please reach out.
For details, please check the Microsoft blog page. Click here.
azure virtual desktop Azure Virtual Desktop RDP Shortpath backup your documents with onedrive backup your pictures with onedrive business it services boston Can I back up files using OneDrive Cloud PC Defender for Office 365 fix your spell check in microsoft teams how to install windows 11 How to limit who can create Microsoft Team sites How to set up MFA for my azure virtual desktop How to set up Microsoft OneDrive backup How to set up spell check Microsoft Teams how to upgrade unifi controller linux Idle session timeout Microsoft Defender for Office 365 Microsoft Lighthouse Microsoft OneDrive backup files Microsoft Teams Microsoft Teams silicon M1 Safe Links Microsoft Teams Setup MFA for WVD AVD spell check not working microsoft teams system requirements for windows 11 Unifi controller upgrade Universal Print windows 11 Windows365 Windows365 Business windows virtual desktop