How to get Microsoft OneDrive for Apple silicon Macs?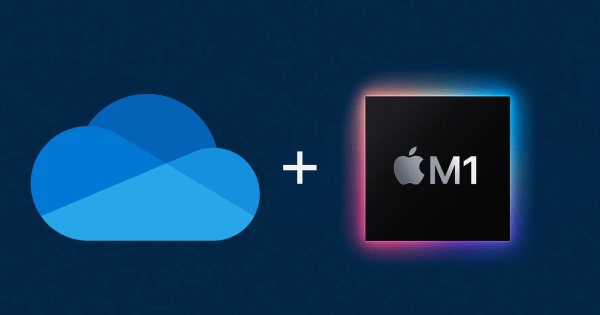 If you are like me and you use Microsoft OneDrive + your have a M1 silicon Mac – this is a good new for you. Microsoft OneDrive for M1 is out and There is already preview version, but in order to get it – you need to follow few steps. Right now, it is in preview – but from my experience it is stable and those of you with M1 Macs – I would recommend it. I use it on a daily bases on my MacBook Pro 14.
Let's see how to get it.
If you don't have OneDrive on your Mac, go to: Download the OneDrive App for PC, Mac, Android, or iOS – Microsoft OneDrive. Download the OneDrive.pkg and install it. Alternative way: you can find OneDrive in App Store as well. It will install the same version.
Once you download and install OneDrive. Open OneDrive, and from navigation bar – right click and go to Settings. Click on Preferences.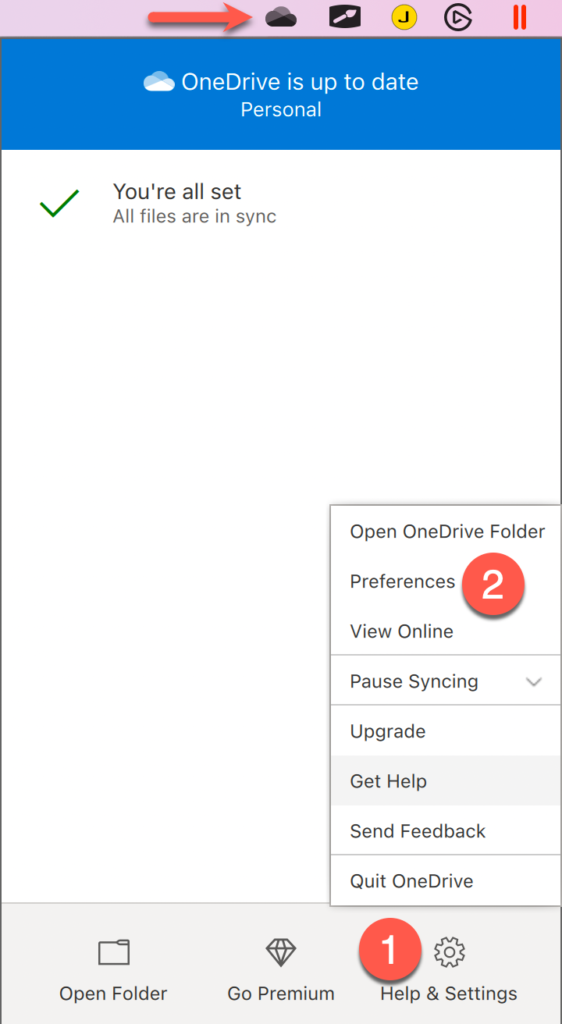 In Preferences, click on About and make sure you check Get OneDrive Insider Preview updates. After you check that, wait some time until your OneDrive is updated to Preview version. (if it takes longer, close OneDrive and reopen).
After your OneDrive is preview version, you should be able to switch to silicon M1 version once you click on Get Apple silicon build.
Wait again and that should be it.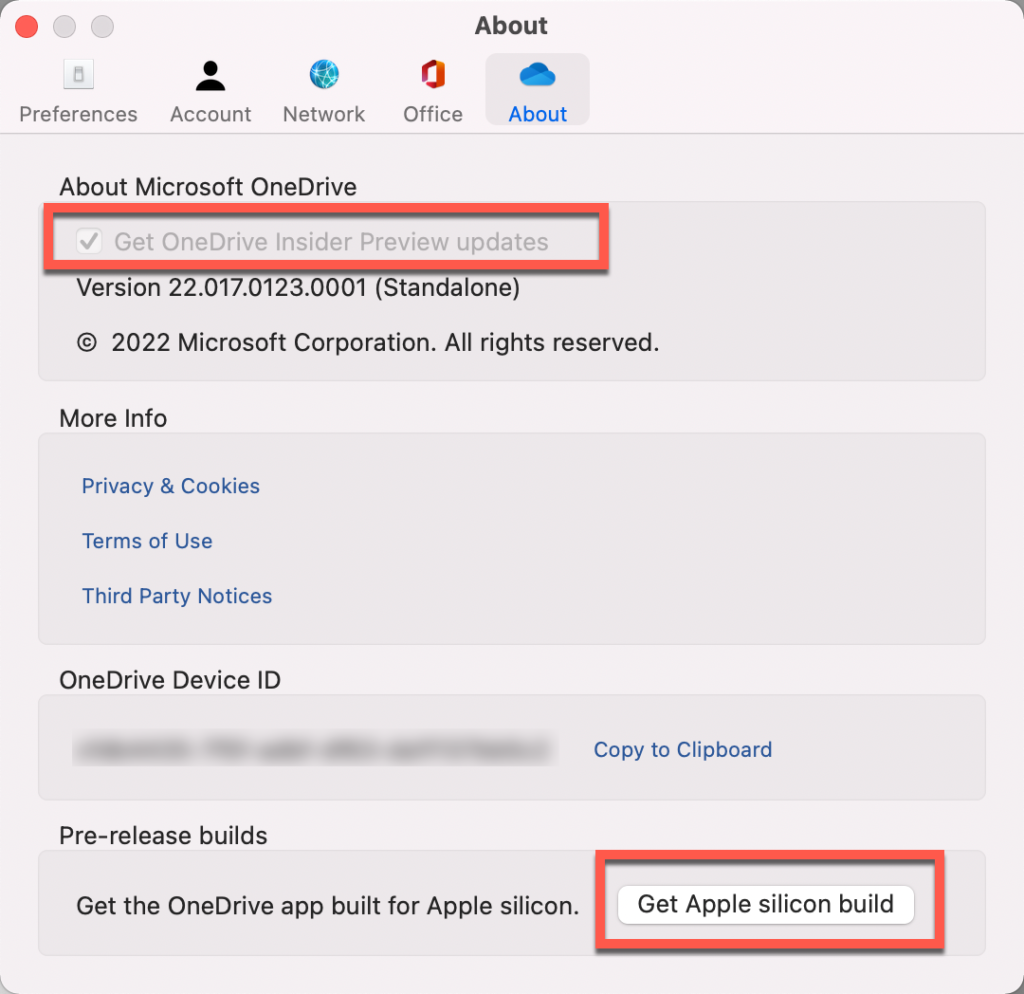 Enjoy your OneDrive for M1 silicon.
azure virtual desktop Azure Virtual Desktop RDP Shortpath backup your documents with onedrive backup your pictures with onedrive business it services boston Can I back up files using OneDrive Cloud PC Defender for Office 365 fix your spell check in microsoft teams how to install windows 11 How to limit who can create Microsoft Team sites How to set up MFA for my azure virtual desktop How to set up Microsoft OneDrive backup How to set up spell check Microsoft Teams how to upgrade unifi controller linux Idle session timeout Microsoft Defender for Office 365 Microsoft Lighthouse Microsoft OneDrive backup files Microsoft Teams Microsoft Teams silicon M1 Safe Links Microsoft Teams Setup MFA for WVD AVD spell check not working microsoft teams system requirements for windows 11 Unifi controller upgrade Universal Print windows 11 Windows365 Windows365 Business windows virtual desktop