I can't find Communications Credits! Now what? CSP customer
Before I tell you what to do, let's see what Communications Credits are and where we can use them.
To put it simply: Communications Credits are a convenient way to pay for Audio Conferencing, Toll-free (Calling Plan) minutes.
Make sure you purchase Communications Credits to ensure your users are never left without being able to:
Add toll-free numbers with Audio Conferencing meetings, auto attendants, or call queues. Toll-free calls are billed per minute and require a positive Communications Credits balance.
Dialing out from an Audio Conference meeting to add someone else from anywhere in the world.
Dialing out from an Audio Conference meeting to your mobile phone with the Microsoft Teams app or Skype for Business app installed to destinations that aren't already included in your subscription.
Dial any international phone number when you have

Domestic Calling Plan

subscriptions.
Dial international phone numbers beyond what is included in a

Domestic and International Calling Plan

subscription.
Dial out and pay per minute once you have exhausted your monthly minute allotment.
Note: Outbound calls to some destinations may be included in your subscription. Check subscription details.
If you are a CSP customer and selling Microsoft 365 licenses to your clients, you already know that you can't purchase Communications Credits from a CSP provider. I do not have the answer to why – maybe because it is hard for them to keep up with billing. No clue.
However, you can purchase Business Voice or a Phone system virtual license for your Recourse account. The situation gets complicated if you have toll-free numbers. CSPs do not offer Communications Credits. You probably think, "I can just go to Microsoft 365 and buy Communications Credits directly from Microsoft".
That's what I thought, and when I tried to buy from Microsoft directly, I couldn't find nor purchase Communications Credits.

What should I do to see (be able) Communications Credits in clients' tenants?
Buy a Microsoft 365 E5 trial license directly from Microsoft (not a CSP). It may take up to 1 hour for the Communications Credits to appear under the add-ons.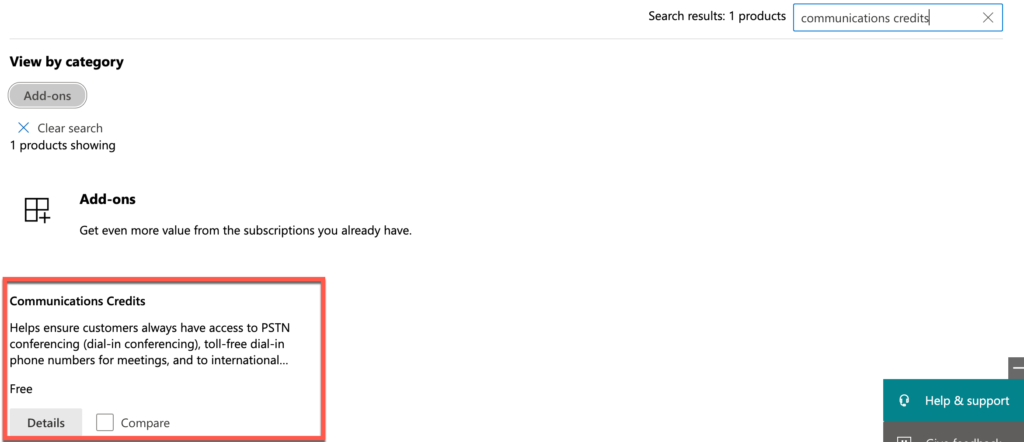 There you have it. You can now buy Communications Credits directly from Microsoft.
Important: I had to figure this out on my own but I would suggest you talk to your CSP ( example – PAX8, IngramMicro)
You can find more about Communications Credits on the Microsoft docs site.
---
Recent Blog Posts:
azure virtual desktop Azure Virtual Desktop RDP Shortpath backup your documents with onedrive backup your pictures with onedrive business it services boston Can I back up files using OneDrive Cloud PC Defender for Office 365 fix your spell check in microsoft teams how to install windows 11 How to limit who can create Microsoft Team sites How to set up MFA for my azure virtual desktop How to set up Microsoft OneDrive backup How to set up spell check Microsoft Teams how to upgrade unifi controller linux Idle session timeout Microsoft Defender for Office 365 Microsoft Lighthouse Microsoft OneDrive backup files Microsoft Teams Microsoft Teams silicon M1 Safe Links Microsoft Teams Setup MFA for WVD AVD spell check not working microsoft teams system requirements for windows 11 Unifi controller upgrade Universal Print windows 11 Windows365 Windows365 Business windows virtual desktop