How to fix spell check in Microsoft Teams?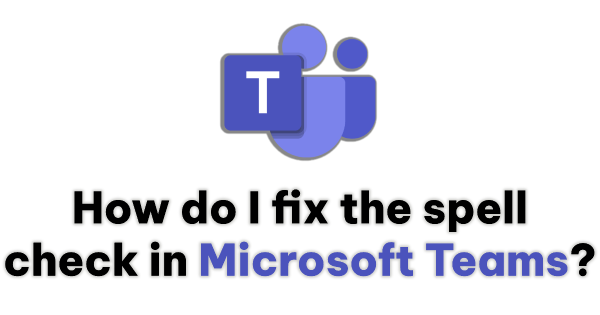 ---
Today, I want to share my experience with the spell check feature in Microsoft Teams.
In Microsoft Teams, I like to enable Spell Check. Despite its great benefits, I noticed that it does not work for me. But why? Besides the English language, my computer is also installed with a second language. As far as I can tell, Microsoft Teams does not appreciate that I am bilingual. 🙂 Let's have a look.
Before I proceed, I want to mention that you should check your Microsoft Teams settings. Choose Spell check in the Options tab.
Let's get back to the problem I was having.
The screenshot below is from Microsoft Teams. You noticed that the word "mispeled" wasn't underlined? (See screenshot below)

Let's take a look at my Settings and see what language I have set. Go to Start > Settings > Date & Time and click on Language. See my example. I have Bosnian as an additional language.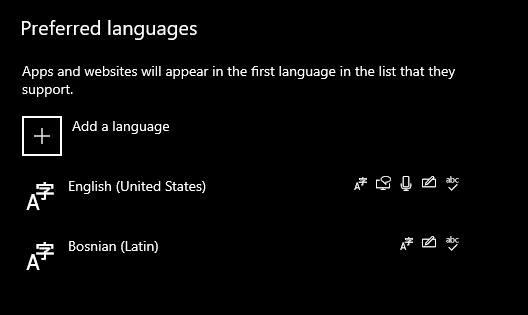 Next, I will select the language and remove it. You can see below that I only have English.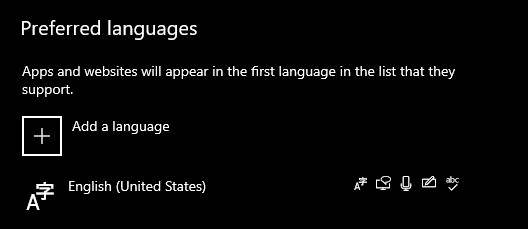 Close Microsoft Teams and re-open it. The Spell check feature works now without any problems, as you can see from the example.
Microsoft needs to fix this issue. In the meantime, I'll install/remove my second language as needed.
If you would like to get started with Microsoft Teams, please click on this link.
---
Latest Posts
azure virtual desktop Azure Virtual Desktop RDP Shortpath backup your documents with onedrive backup your pictures with onedrive business it services boston Can I back up files using OneDrive Cloud PC Defender for Office 365 fix your spell check in microsoft teams how to install windows 11 How to limit who can create Microsoft Team sites How to set up MFA for my azure virtual desktop How to set up Microsoft OneDrive backup How to set up spell check Microsoft Teams how to upgrade unifi controller linux Idle session timeout Microsoft Defender for Office 365 Microsoft Lighthouse Microsoft OneDrive backup files Microsoft Teams Microsoft Teams silicon M1 Safe Links Microsoft Teams Setup MFA for WVD AVD spell check not working microsoft teams system requirements for windows 11 Unifi controller upgrade Universal Print windows 11 Windows365 Windows365 Business windows virtual desktop